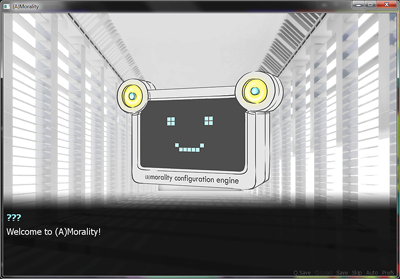 (A)morality - An experimental visual novel, created for an independent study, Spring 2013. Still a work in progress. A spiritual sequel to Differentiation that explores some similar themes, (A)morality focuses on the topic of "the relationship between a game and its player."
A rough prototype version with a significant chunk of text and narrative branching can be downloaded here. (.ZIP files containing game versions for Windows, Mac and Linux.)

Rough character design sketches.




Chart constructed to keep track of the different narrative brances and logic switches required.